You are visiting a foreign website in a language you do not understand. How to translate it without using an app or another website such as Google Translate?
Safari, your favorite browser offers instant and "in situ" translation with just one click! Let's see how.
Let's say you visit a German site that gives the latest corona info for your trip, at random https://www.land.nrw/de/wichtige-fragen-und-antworten-zum-corona-virus.
The site is in German and the English version does not contain the information you are looking for.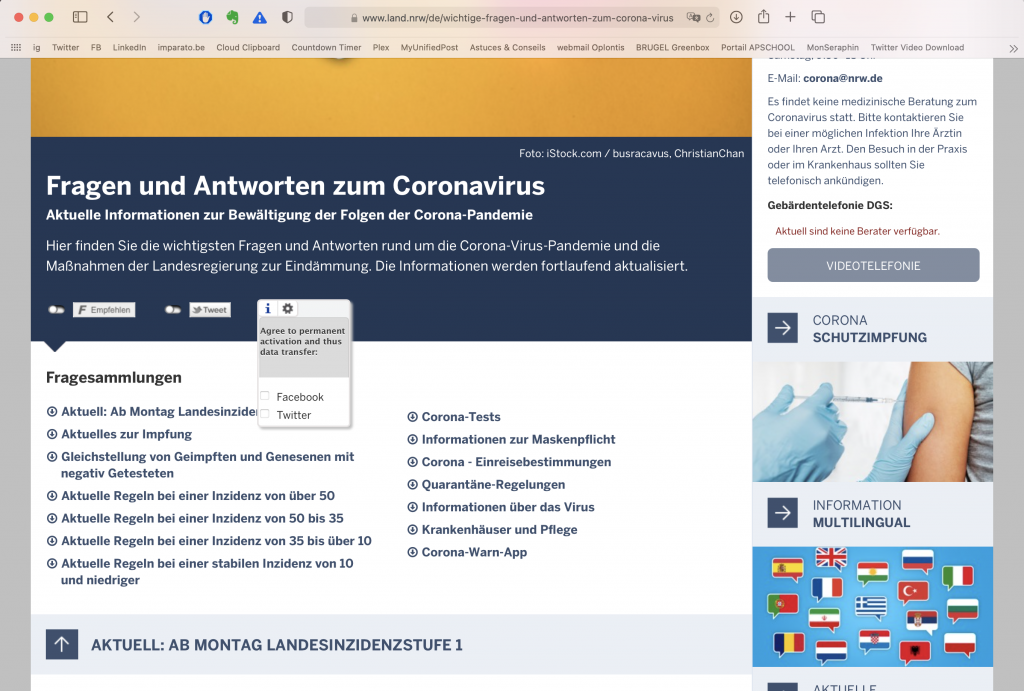 Fortunately, Safari tells you that the translation is available (for this language).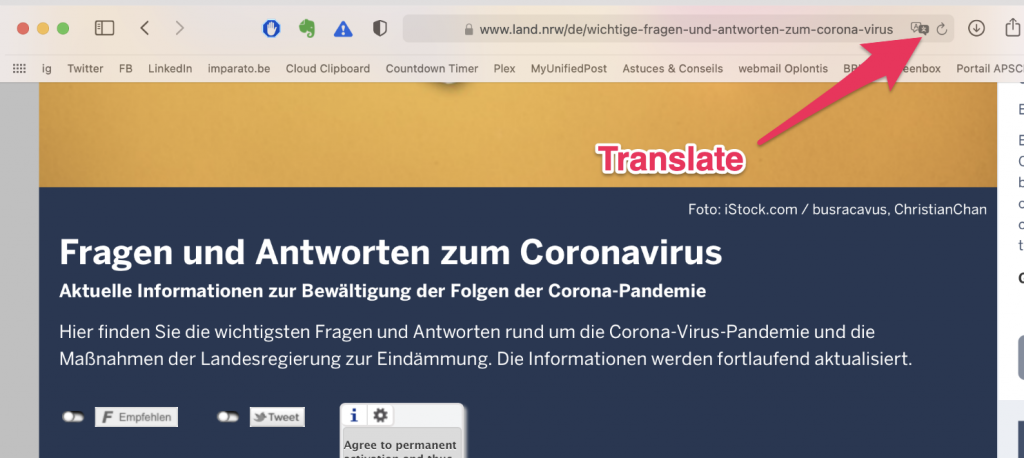 Choose your language:

And voila!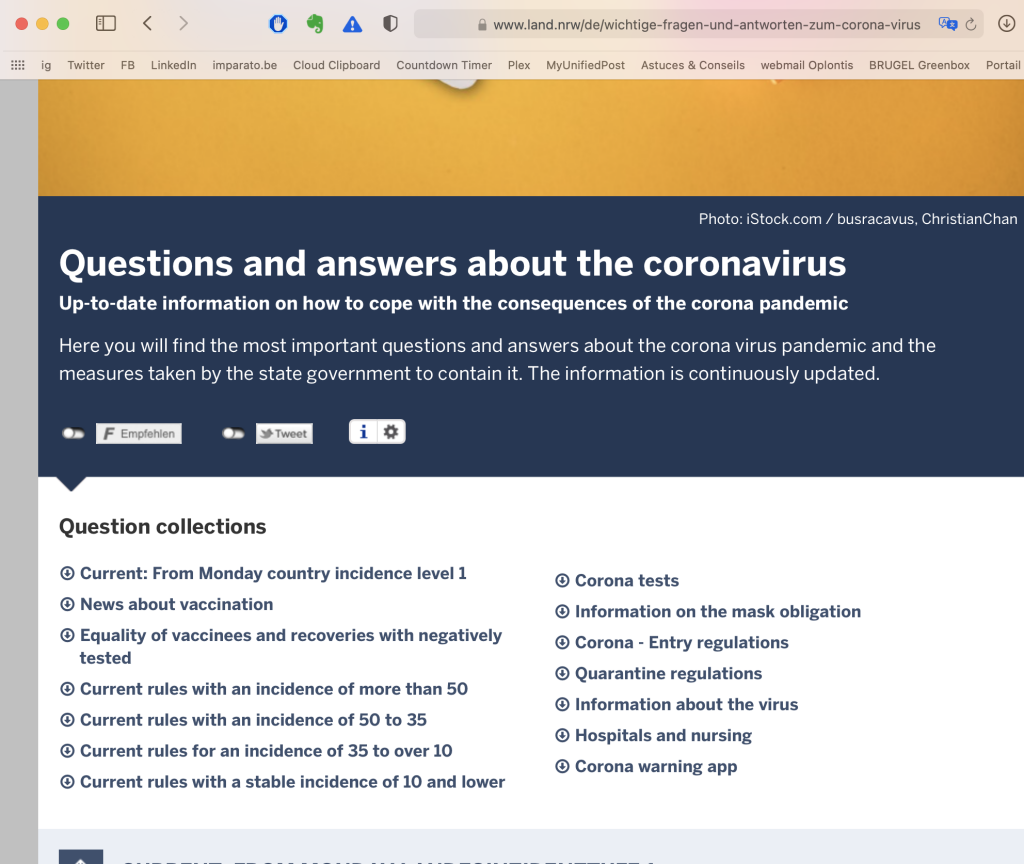 The good news? it also works on your iPhone!